Some years ago, my colleague Audrey Brown Burton, a founder of Richmond's racial healing movement, made this statement about hope: "Hope is spiritual and social. It is not just futuristic. It is a powerful word and concept. The more we say it, the more we become it. This is an identity for us. We become hopeful in a spiritual sense, and we apply this identity in the social fabric of this community."*
I was reminded of this at a Hope in the Cities Advisory Council meeting earlier this month as we took time to reflect on the question, "What gives you hope as we enter 2018 in the midst of so many very real challenges that we all face personally, as a community and nationally?"
The question provoked some surprisingly deep conversation. Among the hopeful signs we shared together were friendships, children and grandchildren, the demonstration of grassroots engagement in the Virginia state elections last November, people becoming more aware that they can change things, the power of resistance, less complacency, the action of women, people in faith communities willing to stand for their convictions, significant shifts in jurisdictions that have previously held out against change, racial healing in our own lives, physical recovery, and the power of relationships. Also, the realization that we don't have to know all the answers – it is enough to take one step.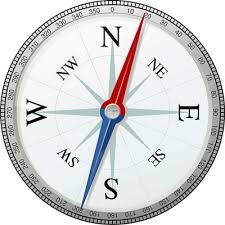 Our new governor, Ralph Northam, set a hopeful tone for 2018 in his January 13 inaugural call to Virginians to find their "moral compass."  "It can be hard to find our way when there is so much shouting, when nasty, shallow tweets take the place of honest debate, and when scoring political points gets in the way of dealing with real problem," he told his audience. "We all have a moral compass deep in our hearts. And its time to summon it again, because we have work to do."
At times the moral compass calls us to be truth tellers. Along with the governor's remarks, the January 14 edition of the Richmond Times-Dispatch carried articles that highlight two such truth tellers. Richmond's new superintendent of schools, Jason Kamras, pledged to talk about race. "Race matters in this world, in this country, in this district. And we are going to talk about it." At a school board retreat leading into the Martin Luther King, Jr. holiday, Kamras, who is the first white superintendent in decades, asked board members to read King's 1963 "Letter from Birmingham Jail." According to the newspaper report, he said, "The work we are going to be doing here in the Richmond Public Schools is undoing the 400 years of injustice."
In a commentary, Dr. John Moeser spelled out in detail the record of explicit racial discrimination in Virginia after the brief Reconstruction period that followed the Civil War. In 1902 the state adopted a new Constitution designed to disenfranchise African Americans. In one stark example, the arcane literacy test reduced the number of black voters in Jackson Ward, one of Richmond's largest black neighborhoods, from 33,000 to just 33. In the ensuing years Richmond made repeated attempts to prohibit blacks and whites from living in the same neighborhoods. African Americans whose homes were destroyed by urban renewal and highway construction could not get loans to move into neighboring white neighborhoods. Many ended up in public housing projects, all of which were concentrated in a small area of the city. Not surprisingly, Richmond's schools are largely populated by black and Latino children from low income families.
But the newspaper also carried a story that gave a glimpse of positive long-overdue change. After decades of resistance, the Henrico County Board of Supervisors agreed to extend bus service from downtown Richmond to Short Pump, a major commercial hub. Most new jobs as well as shopping malls are located outside the city limits, yet until now it has been virtually impossible for anyone without a car to reach them. Supervisor Tyrone E. Nelson noted, "I still don't understand why it is like pulling teeth to get public transportation to Short Pump."
Moeser writes that the suburban counties surrounding Richmond now have rapidly growing poor communities from many countries. "What city neighborhoods experienced for decades is now being visited upon suburban counties. Resistance is all too common." He asks whether we can create sustainable welcoming communities where the needs of everyone are met. The answer, he says, is yes, we can create such communities. "The other question, however, is much more challenging: 'Do we have the political will to do it?'"
Governor Northam noted that Richmond was a seat of the American Revolution but also a giant slave market. "Our history is complex in Virginia. It included the good and the bad. But no other place on earth can claim it. This unique heritage endows us with a responsibility to shape the future – to leave this place better than we found it." In the same vein as my friend Audrey Burton, he called hope "a well-spring of energy to fight for a better tomorrow, no matter the odds."
*Trustbuilding: An Honest Conversation on Race, Reconciliation, and Responsibility