A special guest column featuring a talk by Prof. Gerald Pillay, President of Initiatives of Change International (IofC), at a global forum in July on Healing the Wounds of the Past at the IofC conference center in in Caux, Switzerland. Pillay was born in South Africa where he taught ecclesiastical history at the University of South Africa. He also taught at the University of Otago, New Zealand, and served as Vice Chancellor of Liverpool Hope University in the United Kingdom.

Honest brokers
I first came to a Caux Forum when Apartheid had just collapsed; Nelson Mandela was released in 1990 and we were preparing for the first democratic elections to usher in what we expected would be a new South Africa. Something here at Caux made an indelible impression on me. I was impressed by the objective MRA, as it was then known, set itself: to be "honest brokers." People who "stand in the breach" who literally "mind the gap."
An honest broker's intercession is without any ulterior motive; with nothing to gain except to bring healing and reconciliation. Who in our world can be trusted to do this? Not governments or for-profit institutions; not lawyers or consultants who count the hours and the costs? Who can we trust in the public square who will keep our confidences, protect our vulnerability, rejoice with those who rejoice or weep with those who weep? Who can we trust?
The world urgently needs trustworthy people without self-interest, who seek no personal gain or status in serving the common good. My first suggestion, therefore, is that a peacemaker aspires to be an "honest broker." What a noble calling this is!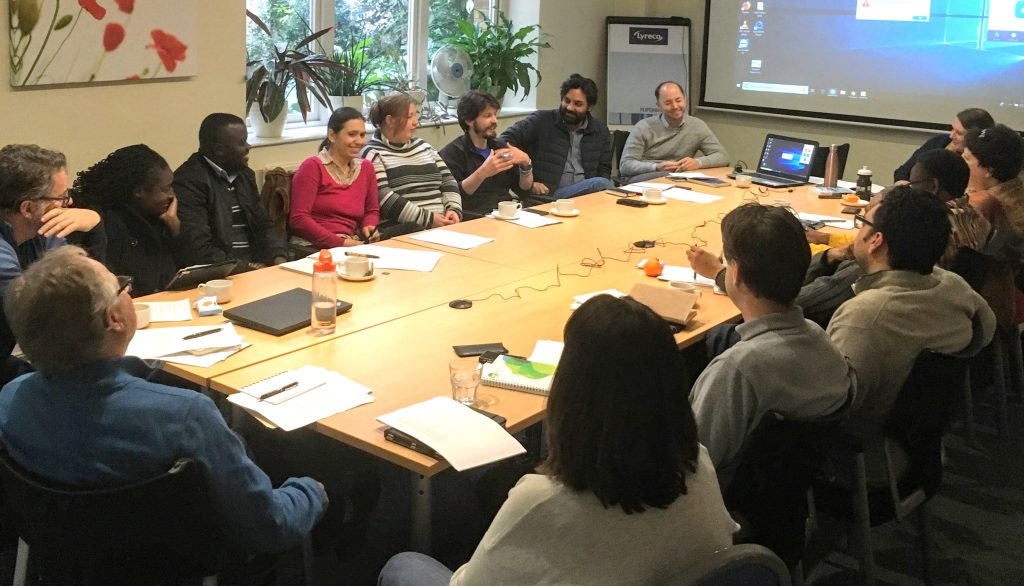 Starting with ourselves
My second suggestion is that we can't be peacemakers if we ourselves are not at peace. Peace is not the absence of war. If we are not fighting it does not mean that we have peace. We cannot heal and reconcile others if we are burdened by our own hurts, guilt, and failures. For our founders this meant being at peace with God; to live with clear consciences. Where there is a need to say sorry for hurts that we have caused or contributed to, it is right to first fix this before we can be peacemakers. There is a text that says if when you bring your gift to the altar to offer it to God and you know there is something not right with your relationship to someone, go make that right first and then come and offer your gift to God.
Being at peace with oneself is, in Mahatma Gandhi's words, to first "turn the searchlight inward." It's much easier to turn the light on other peoples' wrongs and articulate what they have done to us. We are called to examine our own deepest motives. The human heart is furtive; often defensive and prone to rationalize away one's own faults to keep up appearances.
Silence
That is why when Frank Buchman and his friends started what was called the Oxford Group [later known as Moral Re-Armament and now Initiatives of Change] they began with the discipline of quiet time – to listen intently to the inner voice, beyond reasoning and thinking our own thoughts – when, as a Hindu swami described it, our minds are like monkeys jumping from tree to tree it. Quiet time is not merely mindfulness which is a secular world's substitute for what we have always done when we prayed. It is silence, contemplation and asking for guidance at the beginning or during each day. With that practice follows an inner peace and purpose that passes understanding.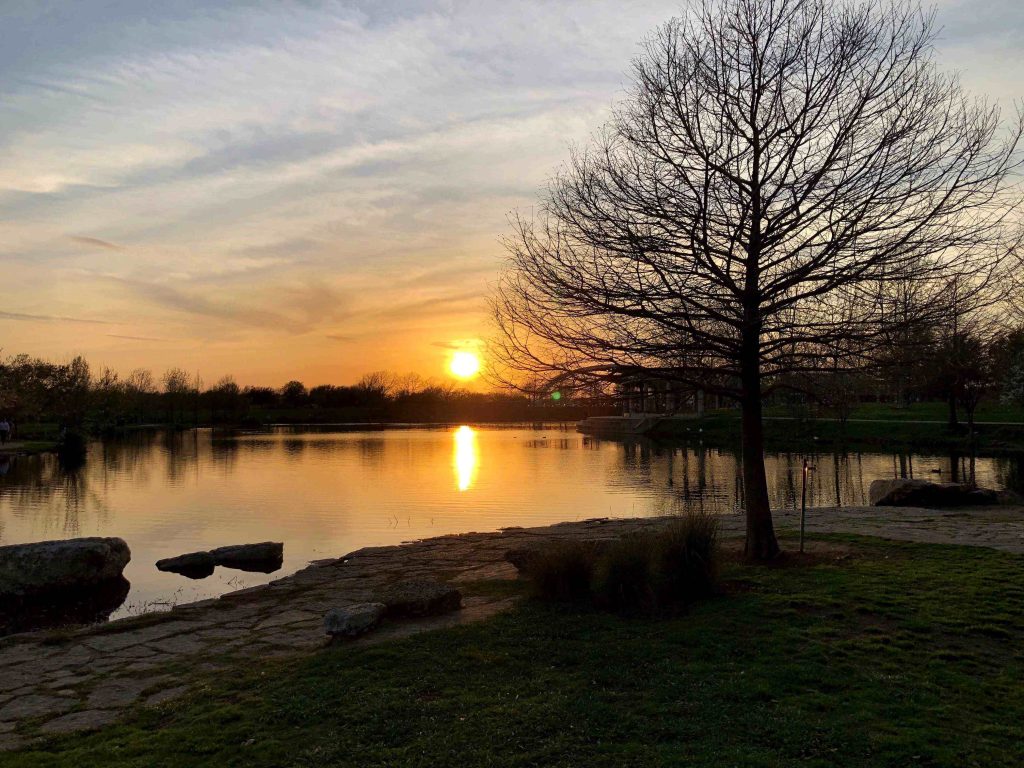 One must ask why it is often more difficult to bring peace in our homes and with people we know than with strangers and groups who don't know us personally. The reason might well be that those who know us well don't believe that we practice what we preach.
Gandhi, when he heard that a Hindu had killed a Muslim during one of the non-violent resistance campaigns, began a fast unto death because he took upon himself redemptively the sad results of the campaign. He believed strongly that the end does not justify the means. Godly ends demand Godly means as well – a true liberation he believed cannot lead to hurt or harm to others. That is why he fasted unto death. He was finally prevailed upon by the perpetrator not to continue the fast. He relented on the condition that the Hindu man would take responsibility to raise an orphaned child, but that that child should be a Muslim.
We may have wonderful academic ideas and techniques about peacemaking and bridge building; we may even have had training or been a trainer ourselves, but – and here is my third suggestion – if these values are not translated into the way we live then they not worth the paper they are written on. In the Christian religion there is this wonderful idea of "incarnation." You may know the text: "In the beginning was the Word and the Word was with God and the Word was God." This word (logos) was a word well-known to Jewish scholars as dabar, the creative word of God. It was also known to the Greek philosophers; the cosmos without the logos would result in chaos. John the evangelist doesn't stop at the idea of the logos but makes the extraordinary claim that in Jesus the logos "became flesh and dwelt among us." This idea of incarnation is the process by which our best ideals are made flesh and blood. Unless we can live these values and they become real in our lives, we cannot make a difference to the world around us.
Agents of change
Very early in IofC history, people of all nations and faiths (and those without a faith) were welcomed to accompany us in this work of changing the world. In order not to let theologies or religious systems hinder our working together, our founders wisely discarded dogma and agreed unconditionally and absolutely to practice unselfishness, honesty, purity in motive and intention, and to love all people. What a commitment and how wise they were in seeing that these four absolutes equip us to be effective peacemakers and agents of change! It begins with selflessness – giving up self-interest, pride, our own self-importance and harnessing our egos. Not seeking the praise of other people but willingly surrendering to serve others. Honesty in word and deed; purity of heart and motive; and loving even our enemies.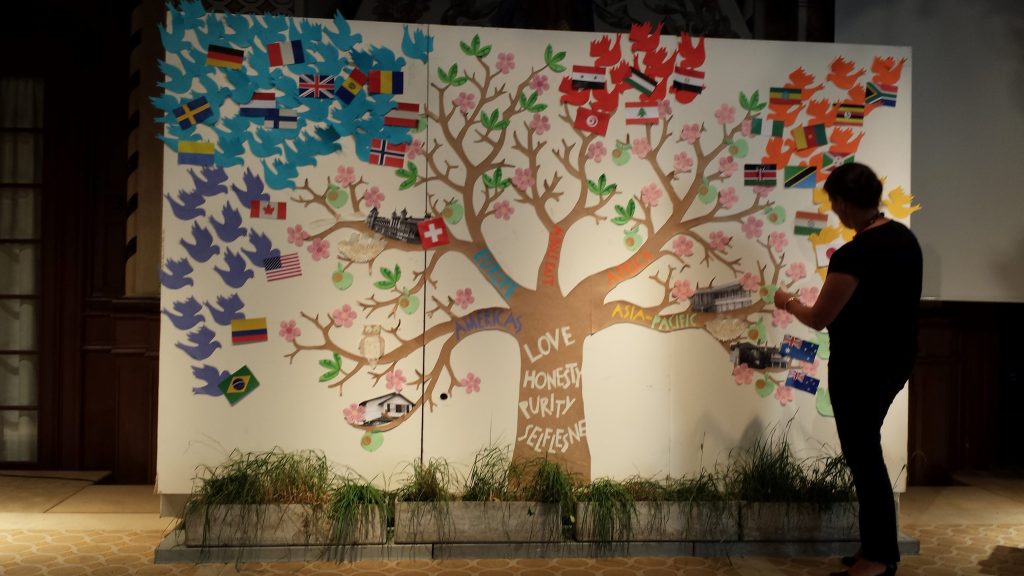 My friends, I have met many committed activists and campaigners who will give their lives for a cause but who have neither encountered real and unconditional love nor were able to bring justice and love together in their work. Well-meaning and well-intentioned people consumed by a cause but behaving not unlike the people they oppose. Gandhi said in many ways that when we struggle for justice and when we correct the injustice, we have won half the victory. The full victory is achieved when we make the enemy into a friend. So, my final thought is that activism without love is soul destroying: love without action is mere platitude.
See Pillay's talk at Healing the Wounds of the Past (The talk begins at about the 25th minute)
Lead photo of Pillay by Liverpool Hope University