This month, I joined colleagues for an Initiatives of Change fellowship call when we reflected on the life of Mary McLeod Bethune, the pioneering educator and civil rights activist. The daughter of formerly enslaved parents, she became one of the most important Black educators and civil and women's rights leaders of the twentieth century. In 1904 she started the Daytona Literary and Industrial Training Institute for Negro Girls with five little girls and her five-year-old son. They used charred wood for pencils and ink from elderberries. As the school grew, she bought land at the old city dump for $1.50 and relocated the school. From these humble beginnings it gained strength and popularity, ultimately emerging as the Bethune-Cookman college which set educational standards for today's Black colleges. Bethune founded the National Council of Negro Women in 1935 and led numerous African American women's organizations. She was an advisor to President Franklin Roosevelt and a close friend of the first lady, Eleanor. On July 13, 2002, a statue honoring her was unveiled in National Statuary Hall at the U.S. Capitol, making her the first Black American represented in the collection.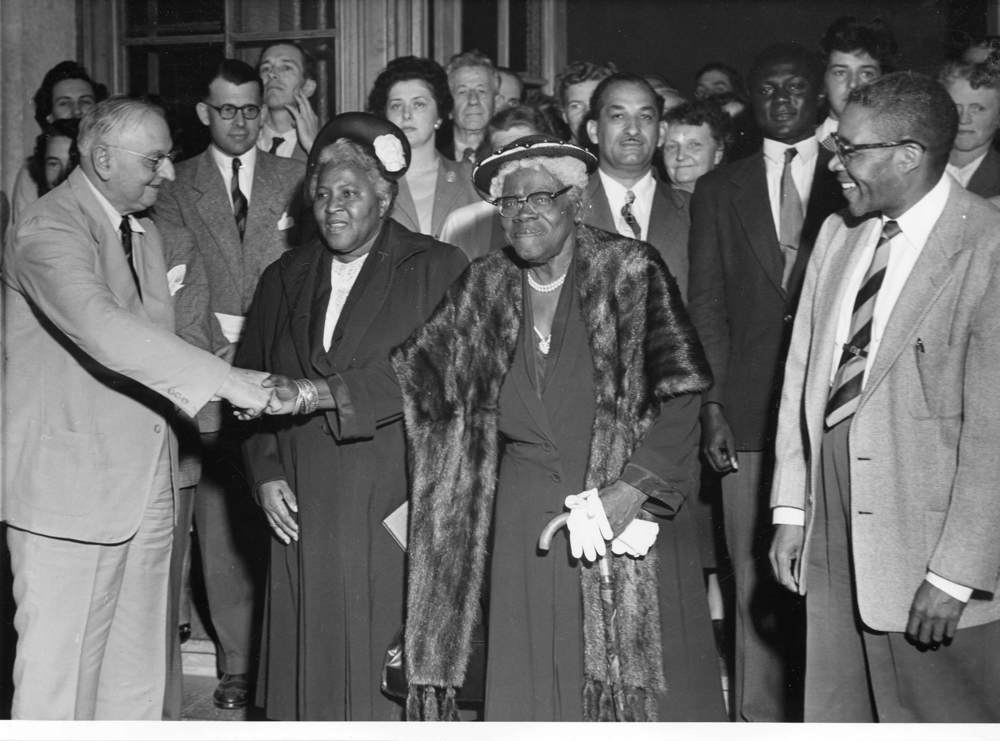 When she was well into her eighties, Mary McLeod Bethune encountered the Moral Re-Armament movement (now Initiatives of Change). In 1954 she attended a conference at the Shoreham hotel in Washington DC. Also attending was Mrs. T. W. Wood, a white woman from Richmond, Virginia, a member of one of Virginia's oldest families. During one of the sessions, she came to the platform and made a startling public apology to Bethune for her "superiority and arrogance." As I note in my book, Trustbuilding the encounter between these two women later featured in The Crowning Experience, a musical starring the renowned African American mezzo-soprano, Muriel Smith. The play ran in Atlanta for five months in 1958, and, for the first time in Atlanta's history, blacks and whites entered a theatre by the same door. Eleven thousand people saw it during the first weekend. A leading black lawyer, Colonel A. T. Walden, remarked that Atlanta would "never be the same again." The play went on to break a 123-year box office record at the National Theatre in Washington. My father-in-law, the playwright Alan Thornhill, wrote much of the script and lyrics, and my wife as a girl of ten traveled as part of the play's school – "the first integrated school in Atlanta" as she likes to say. Mrs. Wood's daughter, Lillian, was among the Richmond citizens who began a process of racial healing in the 1970s by reaching out to the newly elected Black leadership.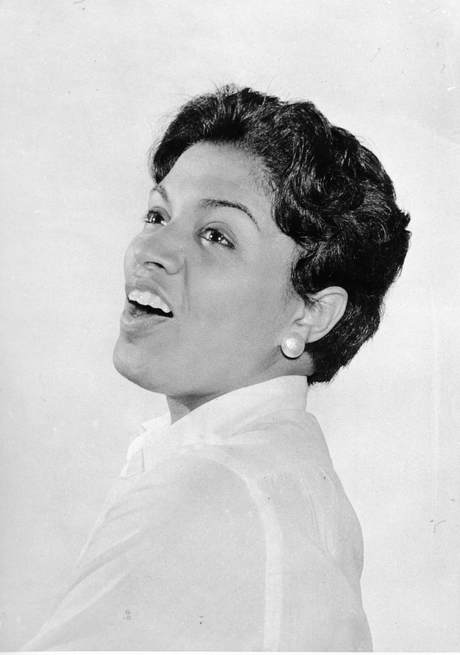 In 1955, two months before her death, Bethune was honored at a luncheon at the Willard hotel in Washington given by the National Council of Negro Women. In her speech, Bethune challenged her listeners to "take the torch that was placed in our hands" and carry it "higher and higher and higher." Her vision was "the doing away with all things that have tended to keep us apart and building more solidly the bridge that we can walk over all kinds of difficulties."
Clearly referring to Frank Buchman, the founder of Initiatives of Change, she continued, "I've heard a great spirit, a brave man, a great leader said one day, if we could only get the peoples of the world to realize the necessity of a change in their attitudes and in their spirits….That spirit of absolute purity…absolute honey, absolute unselfishness, absolute love, there would be no need for guns and cannons." She concludes, "If I have any last word, my daughters, to leave to you, I want you to keep your hand in God's hand. I want you to keep your feet on the ground." She urged her audience to push people up with "all the power you have," and if they saw people down in any area of life "I want you my daughters to be big enough to reach down and pull them up and give to them…that spiritual something that will allow them to be counted among the peoples of the world that are doing something."
As we reflected on her words, we asked ourselves, what does it mean for us today to keep our hands in God's hand and to keep our feet on the ground? How do we live spiritually based lives while addressing the very real need for systemic change, racial equity, and confrontation with evil? In her day, Bethune faced segregation and hate, and she did so with an inner strength and love that aimed to bind people together. The theme song of The Crowning Experience is The World Walked Into My Heart. Is this a good theme for our lives as justice warriors, trust builders or peacebuilders?
The recording and transcript of Mary McLeod Bethune's speech can we found here.