Incidents of people of color, particularly Black men, meeting their death at the hands of police occur with heartbreaking frequency.
This week, I took part in a deeply moving Zoom call with some of the Initiatives of Change USA network in a dozen cities, including alumni of the Community Trustbuilding Fellowship and Caux Scholar programs. The expected agenda for the meeting was put aside when Allan-Charles Chipman, our executive director, shared with us his friendship with Irvo Otieno, a young Black man suffering from mental illness who died when sheriff's deputies and medical staff pinned him to the floor for 11 minutes. The video of this brutal killing has made national news.
Allan told us that he first met Irvo at a small bible study group. As reported in a New York Times story, the two of them had long discussions about their identities as Black men growing up in América. Irvo even recorded a music track in Allan's home studio.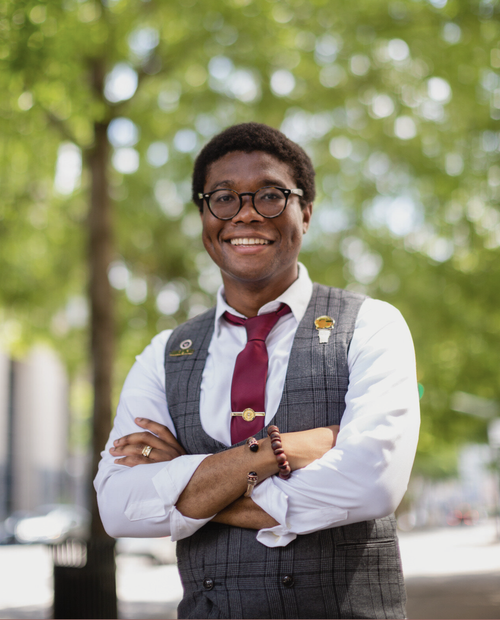 How is it possible that cruelty at this level is still occuring in America? Hasani Perry in Los Angeles urged us to "dive deep into the beginning story of this country." As one participant said, we need absolute honesty about the foundation of our nation spoken in absolute love. Only then will we be able to begin to heal the wounds. Dick Ruffin, a descendant of Edmund Ruffin who was a vocal proponent of the southern way of life, including slavery, and who fired the first gun in the Civil War, spoke of his own growing understanding of the need to face the past. He is using this awareness in his role as a guide at Monticello, the historic home of President Thomas Jefferson.
Several people spoke about how their encounter with Initiatives of Change (IofC) and the Community Trustbuilding Fellowship (CTF) had impacted their lives and their ability to work effectively in their communities. Alistar Harris, calling in from Richmond, Virginia, came to this country from South Africa. He said, "It gave me a greater understanding of myself. If I don't do the work myself, I can't do the work around us."
Amaha Sellassie in Dayton, Ohio, is a graduate of both CTF and the Caux Scholars Program, an IofC program that teaches conflict transformation at IofC's centers in Switzerland and India. Amaha, who now teaches sociology at Sinclair Community College, told how these experiences had impacted his work as a community organizer. This included founding after school programming for children in public housing and developing a community-owned grocery cooperative in a section of town that had no access to healthy food.
Allan, who is himself a CTF alumnus, invited us to reflect on how to "create cycles of love that break the cycles of cruelty," and he shared with us these words of Martin Luther King Jr."Power without love is reckless and abusive, and love without power is sentimental and anemic. Power at its best is love implementing the demands of justice, and justice at its best is power correcting everything that stands against love."
Allan is quoted in a story in the New York Times