Susan and I are now Texas residents! After four days of driving, our little Honda brought us safely to Austin, capital of the Lone Star State. As Susan remarked, we feel as if we have traveled through time and space and woken up in another land. (We arrived to experience Austin's second-hottest August on record with 27 days at or above 100F.)
Having lived nearly 40 years in Richmond, Virginia, we are looking forward to getting to know this city, its needs and opportunities, and the people who are working for equity and social cohesion. Much of Austin is like a giant construction site; everywhere we look, new apartments are rising. Business is booming and new residents are pouring into the state from California and many other parts of the country. Interstate 35 rivals northern Virginia for its traffic. As a stand-alone country, Texas would be the 10th largest economy in the world (California would rank 5th).
We are also aware that Austin faces some of the same issues as Richmond, particularly the challenge of gentrification as more and more of the older neighborhoods are populated by millennials and high rents and property taxes push out residents with lower incomes – many of them African American or Latinx. I have also been following with interest the anxieties of white middle-class parents over some proposed school closures and consolidation – all very familiar.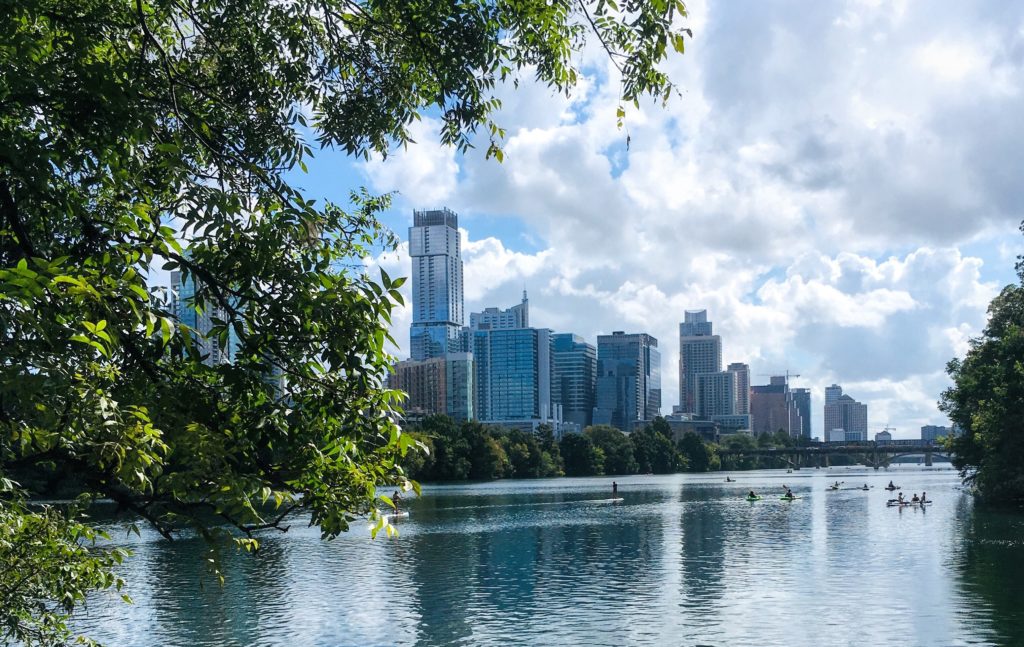 In one of our first visits to Austin, I wrote of my impressions in a blog "Learning from Texas" In Virginia we were surrounded by symbols of its leading role in the birth of American democracy, the struggles over slavery and the traumas of the Civil War, as well as the legacy of segregation seen in concentrated poverty. Texas boasts a heritage that rivals Virginia for its significance in the creation of the nation with its unique blend of indigenous, Hispanic, Anglo, German, and African American cultures. It also has its own history of discrimination and racial violence.
But while some politicians in Washington play on fears of immigration, Texas appears very comfortable with the reality of Spanish as the state's second – and in some settings predominant – language. By embracing all its rich heritage and working to build inclusive and equitable communities, Texas has an opportunity to provide valuable insight for the rest of the country. I expect to spend much of the coming months listening and learning and exploring how we can best contribute.
We are delighted to be living near one of our sons and his family. Mark develops strategy and online community and grassroots outreach efforts for Texas Freedom Network a nonpartisan, grassroots organization of more than 130,000 religious and community leaders who support religious freedom, individual liberties and public education. One of its programs, Texas Rising, is working to engage thousands of young Texans in organizing, advocating and voting.
Thanks to Mark, I am delighted to announce my new website https://www.robcorcoran.org/ where you can find all my blogs and read about the training, workshops, consultations and seminars that I offer.