Today marks the 30th anniversary of Richmond's first "walk through history." On a sweltering June 18 afternoon, people from 50 cities and 25 countries joined Richmonders of all backgrounds to mark places that had been too painful or shameful to acknowledge. The walk was the highlight of the Healing the Heart of America conference, "an honest conversation on race, reconciliation, and responsibility." Today, the city government, universities, museums, libraries, faith communities, media and other sectors are engaged in efforts to tell Richmond's racial history honestly. Plans are taking shape for a national slavery museum
In this 1993 documentary by Karen Elliott Greisdorf it is remarkable to see folks like Rev. Sylvester "Tee" Turner, Rev. Ben Campbell, Janine Bell, Michael Paul Williams and others who have been at this work for three decades. Thank you. It has been a privilege to share the journey.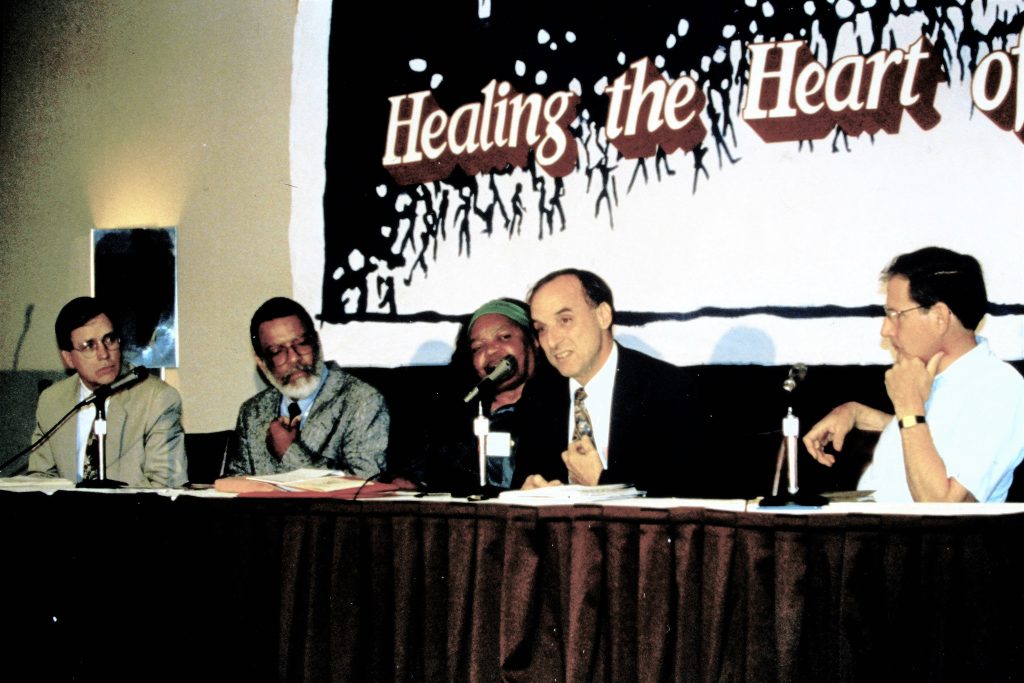 The vision that the place of greatest pain might be the place where healing could begin continues to inspire. The 1993 event and the leadership of the Initiatives of Change program Hope in the Cities stirred interest across the country and gave encouragement to other cities in their efforts to confront histories of racial oppression. The dialogue model which connected personal and social change led to the creation of the Community Trustbuilding Fellowship with some 250 alumni now using their experiences in cities across the USA. This later offered the framework for the Trustbuilding program of Initiatives of Change International.